Montana Law Enforcement Academy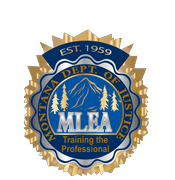 The Montana Law Enforcement Academy is the premier law enforcement and public safety educational and training institution for state, county, city and tribal officers throughout the state. The Academy offers entry-level programs referred to as Basic Programs and advanced training through an array of Professional Development Programs.
View the MLEA course schedule here >
Updated February 8, 2023:
The Miles City Police Department is accepting applications for Probationary Police Officers and POST certified and lateral transfer officers. The Miles City Police Department is a community-oriented department, serving a population within the city limits of approximately 8,500 people. The community is very supportive of law enforcement, and the department takes pride in keeping everyone safe. Miles City is located in southeastern Montana, well known for world class big game hunting, fishing, and outstanding bird hunting as well. Our officers routinely take advantage of the smaller population base in this part of the state to fish, hunt, hike and explore.
Officers perform a wide range of law enforcement services including patrol, investigate crimes and accidents, assist in major investigations, and provide community service policing.
Work Schedule:
Officers enjoy a 12-hour shift schedule with three days on and three days off. There are plenty of opportunities for overtime and special traffic enforcement shifts.
Officers will receive stipends for college education, POST certificates and FTO. Officers receive an extra $1.00 per hour for night shifts. Officers can accumulate comp time and cash it out twice a year. Comp time earned if a holiday is not worked. Holiday pay is 2.5 times regular pay. Uniform allowance of $700 a year. 100% Paid membership to local fitness clubs. MPORS retirement along with the DROP option after 20 years.
Minimum Qualifications:
Be a citizen of the United States;
Be at least 18 years of age;
High school graduate or GED;
Possess of be eligible for valid Montana driver's license;
No felony convictions or convictions for PFMA, assaulting or eluding peace officer.
HIRING STEPS:
Hiring process includes extensive background investigation, criminal history, drug screen, physical, psychological exam and several interviews.
Preference will be given to those applicants with law enforcement experience including correctional experience.
Salary: $50,370.00 – $58,000.00 per year
Benefits:
Dental insurance
Employee assistance program
Flexible schedule
Health insurance
Life insurance
Vacation and sick leave
Retirement plan
Vision insurance
Schedule:
12-hour shift
Day shift 6am-6pm
Night shift 6pm-6am
Overtime
Applicants will need to send a cover letter and POST Standard Application for Position of Public Safety Officer in the State of Montana (https://dojmt.gov/wp-content/uploads/2011/11/standardapplication.pdf) to Chief of Police, P.O. Box 1093, Miles City, MT 59301.