Montana Law Enforcement Testing Consortium



The Montana Law Enforcement Testing Consortium (MTLETC) administers a written test and a physical abilities test in order to create a pool of candidates for the position of entry-level peace officer. The following agencies participate in this process: The cities of Belgrade, Chinook, Conrad, Eureka, Fairview, Glasgow, Great Falls, Havre, Helena, Laurel, Livingston, Manhattan, Miles City, Ronan, and West Yellowstone; and the counties of Big Horn, Lewis & Clark, Mineral, Musselshell, Park, Powell, Toole, Valley and Yellowstone.
In order to test, all candidates will be required to have a valid United States government issued photo identification/driver's license, a minimum of a high school diploma or equivalent certification and be at least 18 years of age.
Read more on the MLETC website >>
Montana Law Enforcement Academy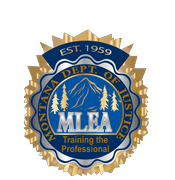 The Montana Law Enforcement Academy is the premier law enforcement and public safety educational and training institution for state, county, city and tribal officers throughout the state. The Academy offers entry-level programs referred to as Basic Programs and advanced training through an array of Professional Development Programs.
View the MLEA course schedule here >
NOW ACCEPTING APPLICATIONS
If you are interested in making a positive difference in your community while providing a stable paying job with benefits that can support your family, then look into the Miles City Police Department. Thanks to a federal grant, we are currently hiring for patrol officer positions and are looking for qualified and dedicated individuals to serve our neighbors and community. Miles City is one of the safest small cities in Montana to live, work and play. Be a part of a family-oriented department where we have positive support from those we serve. After probation, most officers will earn $46,000-$50,000 with a full benefit package. As a police officer, you will be qualified for the 20-year MPORS retirement, receive health insurance, earn holiday pay, overtime, comp time and be eligible for additional insurance packages along with deferred comp. The selection process includes an initial interview, background check, criminal history check, drug screen, physical exam, psychological exam and interview with the police commission. These positions will be open until filled.
Candidates must be at least 18 years of age and possess a valid drivers license. Candidates must also pass the Montana Law Enforcement Testing Consortium. Interested applicants must submit a cover letter, resumé and a standard peace officer application found on the Montana POST website. For any additional hiring questions contact Sergeant Coy Sheets at csheets@milescity-mt.org or Captain Dan Baker at dbaker@milescity-mt.org.