Montana Law Enforcement Academy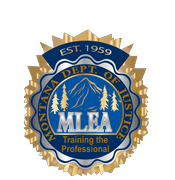 The Montana Law Enforcement Academy is the premier law enforcement and public safety educational and training institution for state, county, city and tribal officers throughout the state. The Academy offers entry-level programs referred to as Basic Programs and advanced training through an array of Professional Development Programs.
View the MLEA course schedule here >
If you are interested in making a positive difference in your community while providing a stable paying job with benefits that can support your family, then look into the Miles City Police Department. We are currently hiring for patrol officer positions and are looking for qualified and dedicated individuals to serve our neighbors and community. Miles City is one of the safest small cities in Montana to live, work and play. Be a part of a family-oriented department where we have positive support from those we serve. After probation, most officers will earn $46,000-$50,000 with a full benefit package. As a police officer, you will be qualified for the 20-year MPORS retirement, receive health insurance, earn holiday pay, overtime, comp time and be eligible for additional insurance packages along with deferred comp. The selection process includes an initial interview, background check, criminal history check, drug screen, physical exam, psychological exam and interview with the police commission. These positions will be open until filled.
Candidates must be at least 18 years of age and possess a valid drivers license. Qualified candidates must pass the initial interviews, criminal history, a thorough background check, drug screen, physical exam, psychological exam and police commission interview.
Starting wage is $21.64 per hour. Officer work three 12 hours shifts with three days off, there is an additional $1.00 per hour for night shift differential. Benefits include MPORS 20 year retirement, overtime for court and extra work hours, holiday pay, comp time, uniform allowance, health insurance, vision, dental, sick leave, longevity pay and deferred comp through Nationwide.
POST certified and lateral transfer candidates will be given priority during the hiring process.
Interested candidates can send their application, cover letter and resume to Chief Doug Colombik, MCPD, 210 S. Winchester, Miles City, MT 59301
Download an application here >