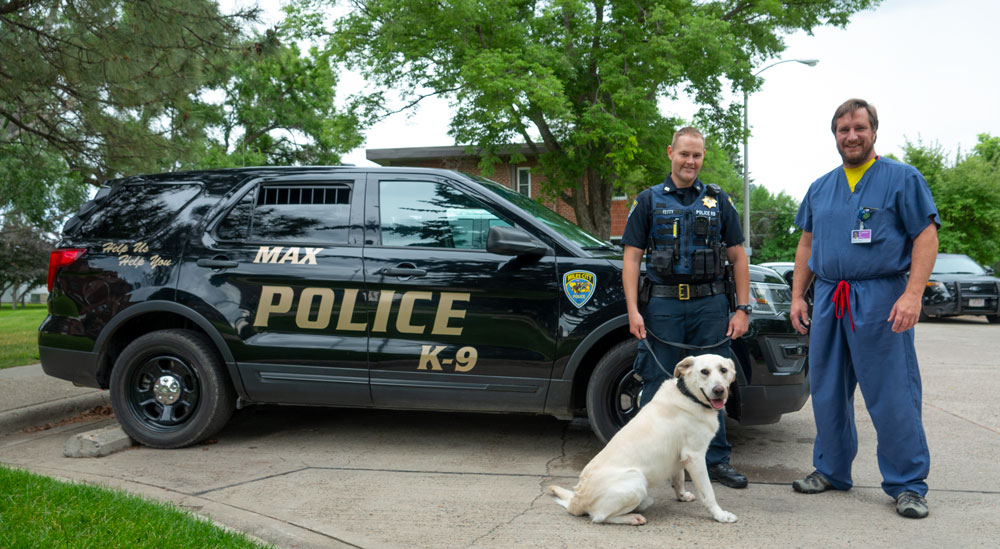 K9 Max, Officer Fetty & Dr. Williams
Dr. Williams has donated several rifles as well as coordinated all of the raffles that generated the vast majority of the funds raised for the Miles City Police Department's K9 program. In addition, Dr. Williams has donated many thousands of dollars and countless hours of his personal time to this community project. I believe this program would have taken several years to get started, without his generous and extensive help. Dr. Williams continues to donate his time and resources to help grow and sustain the highly successful K9 program.
We still welcome support from the community to pay for the future expenses such as food, veterinary care, continued certifications, ongoing training, travel, vehicle maintenance, etc. Max is making our community safer, while keeping officers out of harm's way and helping to eliminate illegal drugs.